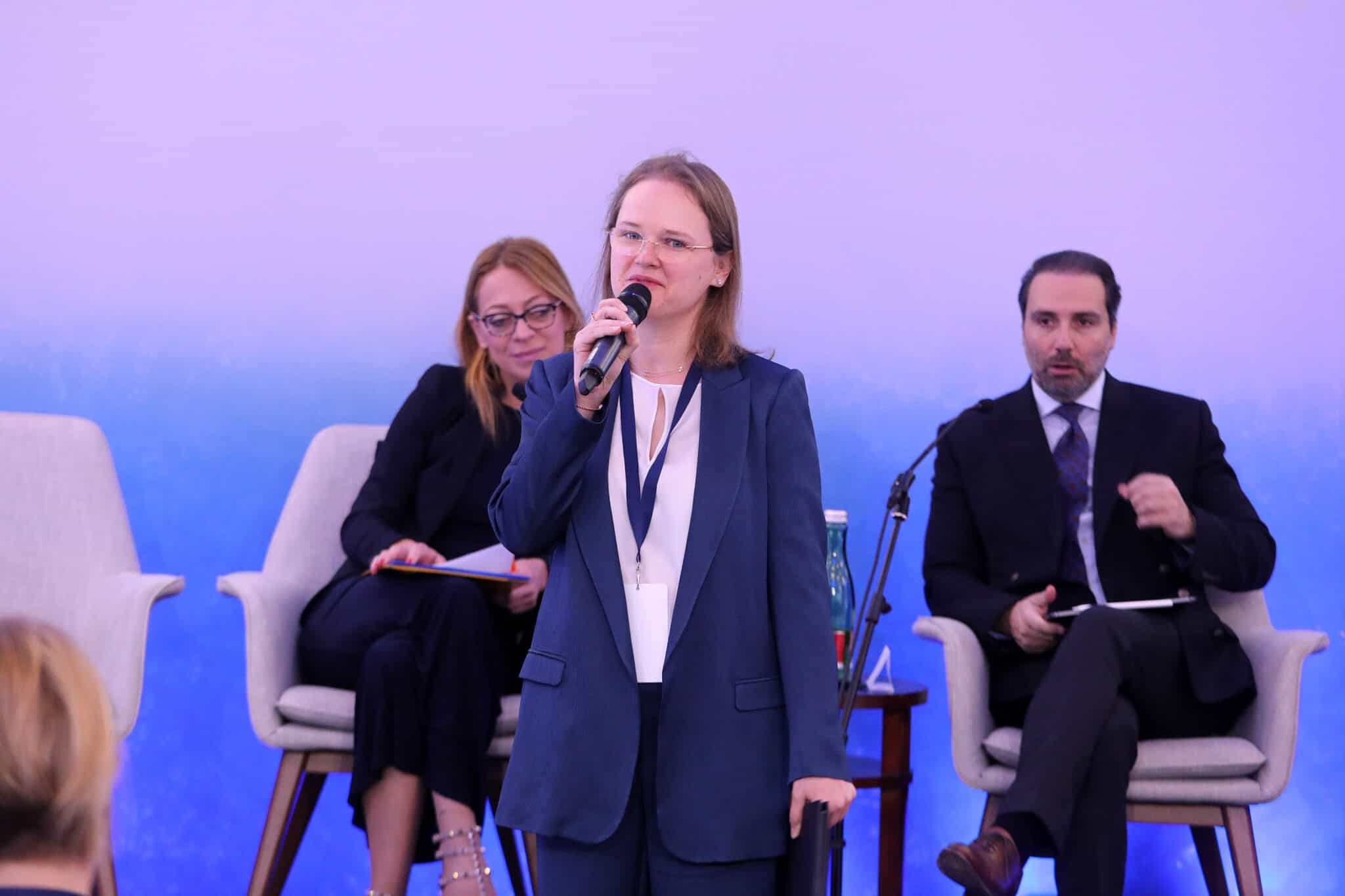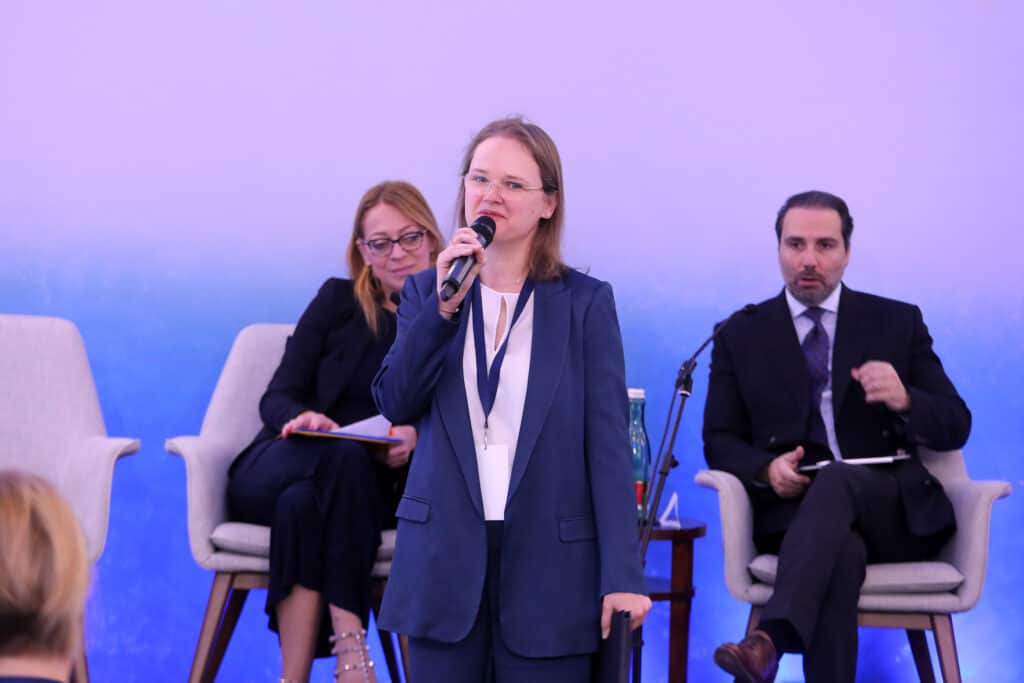 BALFIN Group's CEO, Edlira Muka, was one of the panelists at IFC Europe Forum "Embracing Change", organized in Dubrovnik, Croatia, April 24 to 26. The forum was attended by international bodies, such as the World Bank and some of the most prominent companies from the European Union and Western Balkans.
The panel "Leading at Times of Change", composed of high representatives of companies like Raiffeisen Bank Croatia, BALFIN Group, Cifrowy Polsat Group from Poland, Globalworth Real Estate from Romania, LunchHub Ventures from Bullgaria, and Albania-Kosovo Power Exchange, was moderated by Ary Naïm, IFC's Regional Manager for Central and Southeast Europe.
Panelists discussed about actual topics that matter to business, public institutions, and international organizations. The leaders shared their ideas about green transition, EU convergence, the War in Ukraine, the inflation crisis, capital markets turmoil, digitalization, etc.
Edlira Muka, BALFIN Group's CEO, mentioned the successful cooperation between the group and IFC in the production of green energy for TEG shopping mall. "We are partnering with IFC to further expand the green footprint of TEG shopping mall in Tirana. TEG has been promoting green transition and is leading this sector by example. It is so far recycling 100% of all packaging waste produced by all its tenants. With the support of IFC, TEG has installed solar panels that will cover approximately 80% of its consumption and the next step will be free charging for electric cars."
"Anyone who has worked with BALFIN Group has been impressed with its level of governance, sophistication, and efficiency in the midst of a yet emerging business environment in Albania and the Western Balkans," added Ary Naïm, IFC's Regional Manager for Central and Southeast Europe, about the cooperation between BALFIN Group and IFC. IFC is collaborating with BALFIN Group on many layers for regional projects. Besides financing these projects, IFC is providing valuable international assistance when local expertise is not adequate.