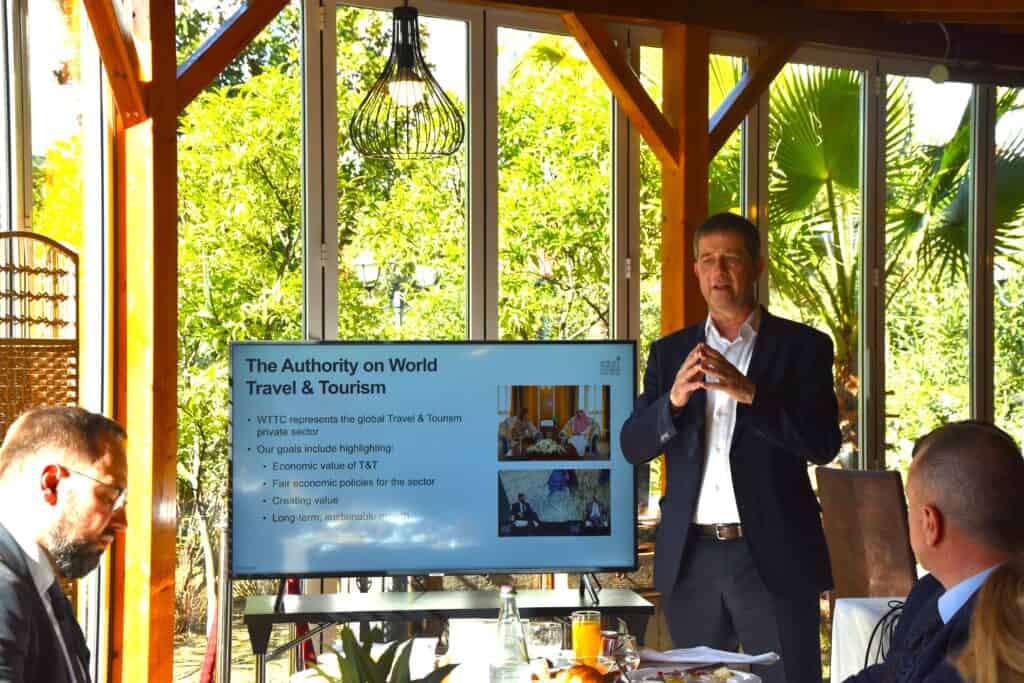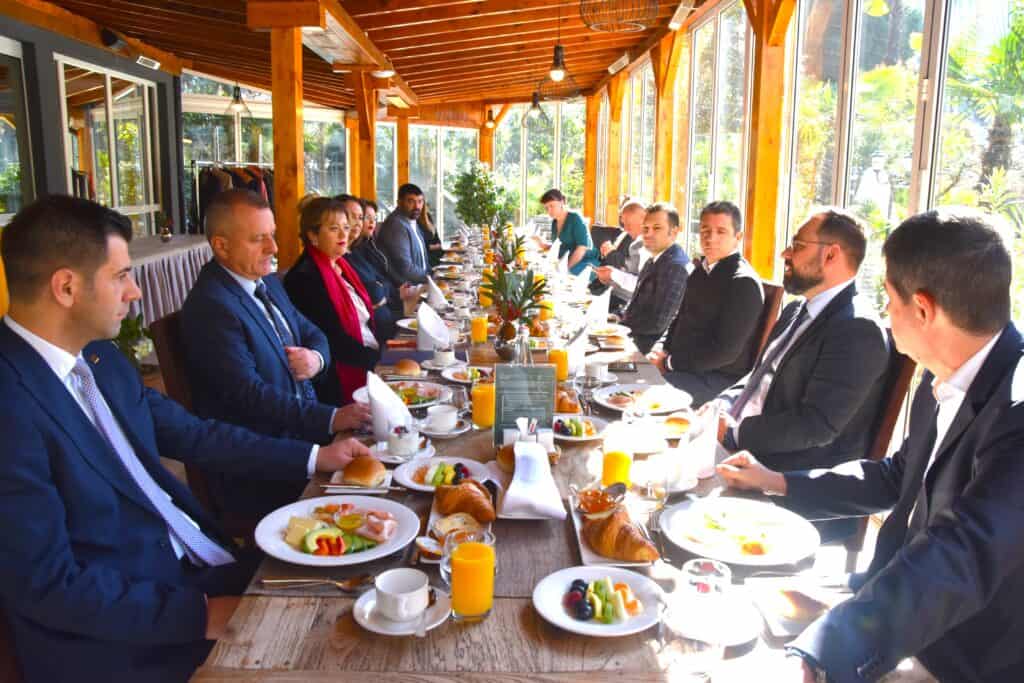 The American Chamber has organized a working breakfast with the representative of WTTC, a global non-profit organization operating in the tourism and travel sector, and potential members representing this industry in the country. The meeting served as a network to discuss not just possible future collaborations but at the same time sustainable
development of this sector. Members of the Board of Directors and Chairmen of the Committees at AmCham were also part of the meeting. AmCham Executive Director Mr. Neritan Mullaj valued the meeting as an opportunity to positively influence sectoral developments, for growing partnership and investment in the tourism sector.
During the WTTC presentation, Mr. George Tziallas has explained the benefits offered by membership in this global tourism organization which is represented by around 200 CEOs, Presidents, and Presidents of the world's leading travel and tourism companies. The organization promotes its members through networking, events, Global Forums, and B2B meetings helping them grow their business and have a lasting impact on the tourism sector.
For the WTTC the tourism and travel sector has two stories" Before Covid" and "After Covid". Recovering from the negative impact of the pandemic is not easy, but implementing long-term strategies such as human resource training, especially at the junior & middle-management levels, as well as global networking to increase international partnerships and investment in the sector, are necessary steps. WTTC also suggests socio-economic development to improve sustainability and cultural protection of the sector, and its digitalization in the function of product development.
Members of the American Chamber have welcomed the presentation of Mr. Tziallas and had many questions about the forms of cooperation, criteria, and benefits that come from membership in this global organization. They paid special attention on future focus of AmCham and its role in promoting the development and investment of the tourism sector in Albania and the Region.