Open Week at AmCham: Five days, five topics, five companies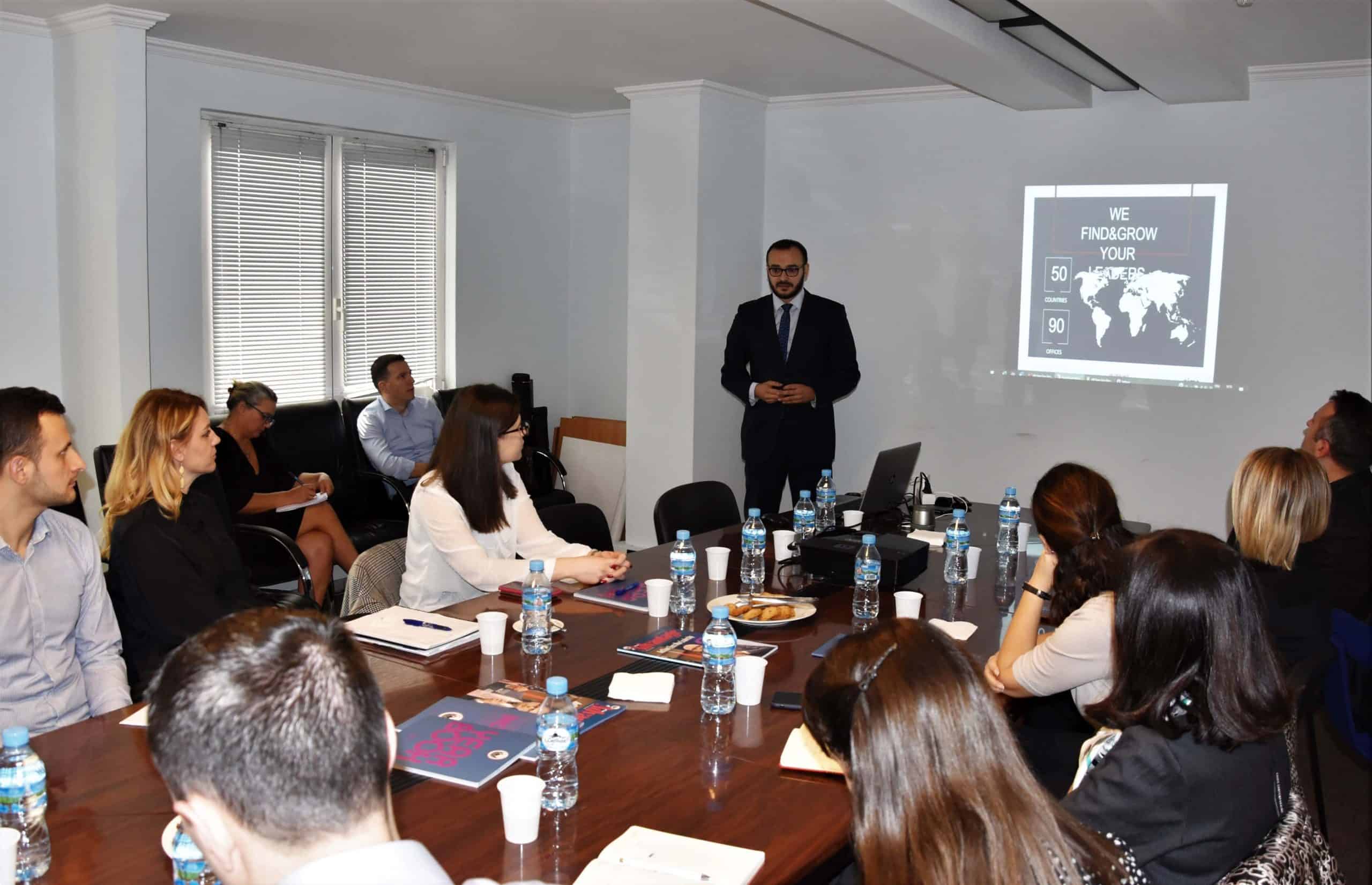 Meetings focused on performance, management systems and contracts
Five days, five issues, five companies were featured at the latest Open Week event — offering AmCham members five important HR topics to help their staff members participating in the training sessions.
AmCham's Labor and Ethics Committee organized a third training event of its kind, bringing human resources experts and staff from member companies together to talk about talent management, staff development, the use of sophisticated tech systems and the best ways to settle contracts.
Five companies — AIMS International, NOA, Deloitte Albania, PWC and Optima Legal & Financial — set up an agenda based on topics selected not only based on their expertise but also on the preferences that the members themselves had expressed through a questionnaire.
There was a lot of interest from AmCham member companies, sending representatives of human resources departments to learn from the expertise offered by the the five featured companies. Member representatives also used the opportunity to share their own best experiences based on their daily work in HR.
Open Week is an event format that has already become a tradition at AmCham and focuses each year on topics that are relevant to member companies and helps them solve problems they face in their daily operations.
Topics covered during the five-day event included:
 "Attraction & retention of talent, Employer Branding" / Endri Ndoni, AIMS International
 "Performance Management"/ Blerina Krantja, NOA
 "HR as a Strategic Business Partner" and "Off-Boarding – Exit Interviews"/Valmira Vejuka, Deloitte Albania
 "HR Operational Excellence – HRM Systems Processes supporting people and business"/ Rolanda Duro, PwC Audit
"Termination of contract"/ Florian Piperi, Optima Legal & Financial