Meeting with the Consultancy Company "Reformatics" from Georgia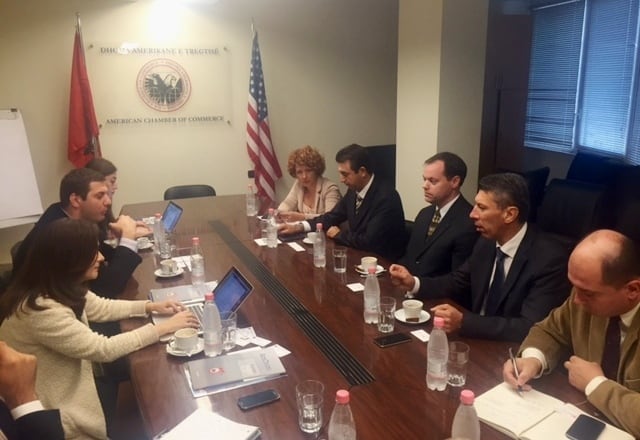 Representatives of the American Chamber of Commerce headed by the President Mark Crawford, met today with the representatives of the consultancy company "Reformatics" from Georgia, which are going to assist Tax & Customs invited from the Prime Minister Edi Rama.
The meeting was focused in the work relations that the businesses have with the system of Tax and Customs and their problematic. The head of the Tax & Legal Committee, Mr. Artan Bozo and Board Members, have informed on the principal issues that the businesses of the AmCham get confronted every day in the custom's system.
The representatives of the company "Reformatics" took time to collect the needed information on how the custom's system works, in order to take them in consideration during the consultancy they are going to offer to the Albanian government within the "Albanian Custom's Project".