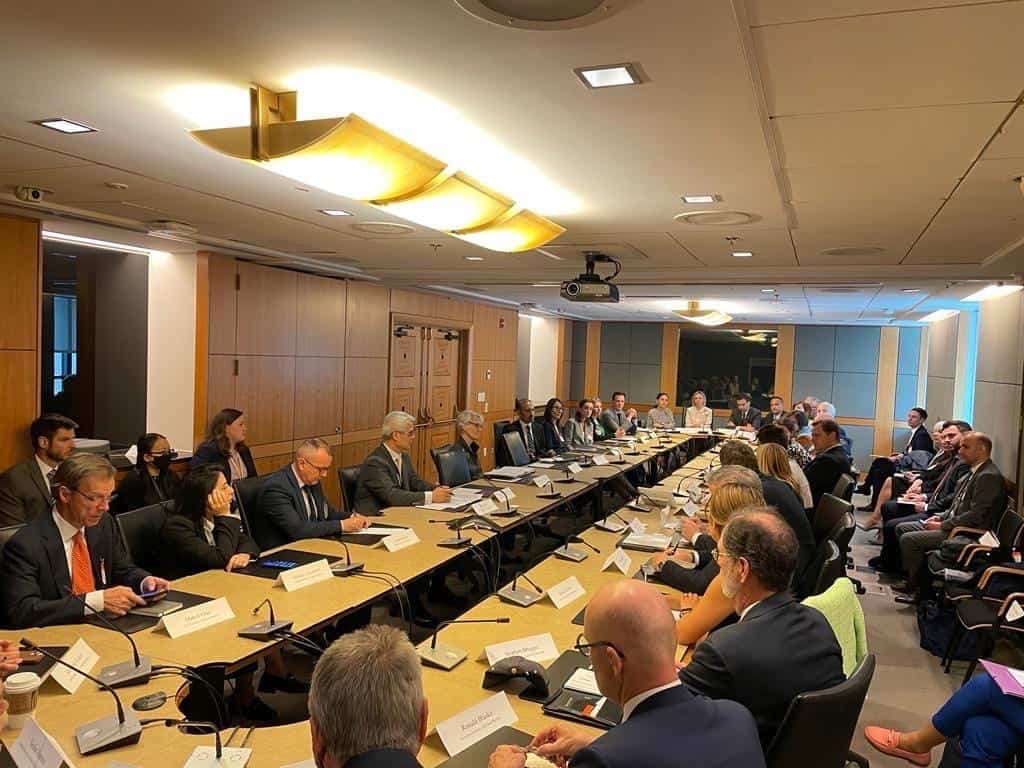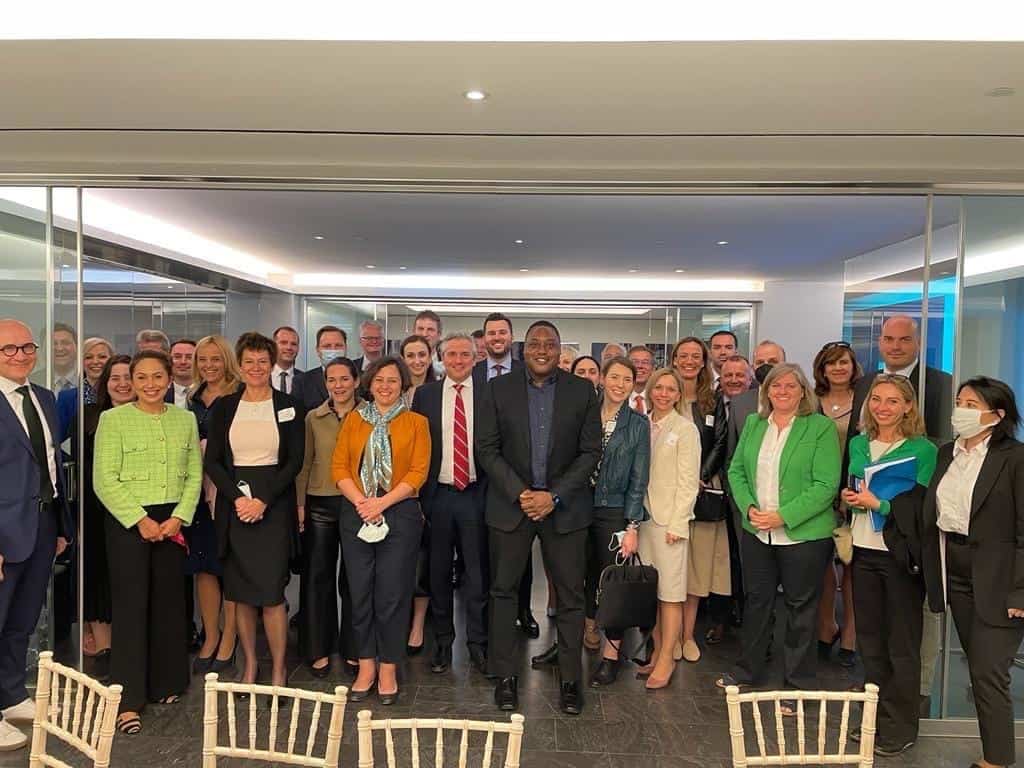 30 AmChams under the umbrella of AmChams in Europe met in the first ACE – US Conference post-pandemic. AmCham Albania was represented by Executive Director Neritan Mullaj. The delegation of AmChams in the EU had meetings in the US State Department, Senate, Congress, and APCO.
The meeting served to demonstrate the solidarity of the AmChams with Ukraine but also to address ongoing disruptions like inflation and the impact of the war on both economies of EU countries and the US. In these terms, transatlantic cooperation became the center of the discussions by analyzing the issues like energy and gas supply and the cost of raw materials
The meetings in Washington kicked off in U.S. Chamber. The roundtables were organized as speed-dating meetings with U.S. Chamber experts on different topics. The visit to the US Chamber was concluded with a meeting with Suzanne Clark, US Chamber President, and CEO. The next stop was a meeting at the U.S. Department of Commerce followed by another meeting at the US Department of State. An important meeting was in the U.S. Congress with Senator Thom Tillis, U.S. Senator for North Carolina. The Delegation had a reception to honor the Transatlantic values and friendship at the residence of the Bulgarian Embassy in Washington.
During this Conference, on behalf of AmCham EU and the AmChams in Europe network (ACE), Susan Danger, CEO, AmCham EU, and Chairwoman, ACE signed the EMPOWER HER declaration during a meeting with Diane Farrell, Deputy Under Secretary for International Trade in Washington, DC. The EMPOWER HER initiative aims to promote the role of women in international business and trade through the following set of strategies and activities
Establishing a partnership agreement for the initiative to advance women's economic empowerment and gender equality in international trade;
Exploring ways to encourage US and European companies to engage in efforts to advance a more diverse and inclusive workplace that supports women, including women-owned and operated US exporters and US business interests abroad;
Identifying opportunities to improve the business environment for women, including access to e-commerce tools; and
Identifying opportunities and mechanisms to increase awareness of available trade, investment, and export-related services, programs, and overseas events.