Tobacco Holding Group Sh.p.k.
Representative: Lirim Fezollari
Membership: Patron
Address: Rr. Feridon Fezollari, ish Kombinati Ushqimor, Tirana
Contact: [email protected]
Website: https://www.thg-shpk.com
Business Sector: Bar, Restaurants, Catering;Commerce, Wholesale and Retail;Construction;Tobacco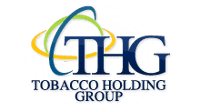 Overview: Tobacco Holding Group represents exclusively a prestigious portfolio of internationally recognized brands such as British American Tobacco brands, Pernod Ricard, Restoria, Prince Caffe, Birra Peja, etc.