Tegeria Sh.p.k.
Representative: Lindjana Xhumari
Membership: Big Business
Address: Qendra e Biznesit Tirana, Kati 11, Tirana
Contact: [email protected]
Website: https://www.tegeria.com
Main Business Activity: Digital Transformation Services, Technology Consulting, Software Development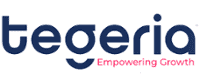 Company Overview: Tegeria is a global digital transformation company founded and headquartered in Albania. With an experience and client base in 18 countries, they sustain a standard of empowering growth for clients and partners in innovative ways. One of their missions is to identify and nurture local talent out of universities through their dedicated educational program, positioning youth strongly both professionally and financially. Tegeria embraces and promotes diversity and inclusion with a focus in making the workplace a place to flourish with a strong culture.