RO.GAT SECURITY Ltd.
Representative: Marsel Mane
Membership: Big Business
Address: Rr. e Kavajës, Pallati 100 Vitrinat, Tirana
Contact: [email protected]
Website: https://www.rogat-security.com
Main Business Activity: Security Services. Physical Security, CCTV, GPS, Alarm Systems and Patrolling. Import-Export & Trade of weapons. Indoor shooting range. Private training center for security personnel.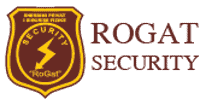 Company Overview: Since 1993, RO.GAT SECURITY Ltd. has been the first security company in Tirana. The company has extensive experience in the provision of security services and the trade of weapons. The majority of their clients are international organizations and embassies in Albania, as well as government institutions.