PRIMALL Sh.p.k.
Representative: Pece Milojkovski
Membership: Patron
Address: P.O Box: No. 7443, Posta Shqiptare Tirane ZP Nr. 5, Rruga Çamëria -1001, Tirana
Contact: [email protected]
Website: https://www.primall.al
Main Business Activity: Official Importer and Distributor of JT International Tobacco Products in Albania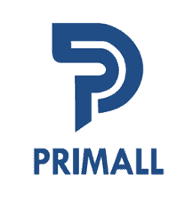 Company Overview: Primall is the official importer & distributor of JT International tobacco products in Albania territory. The company is part of Prima group that operates also in two other countries Macedonia & Kosovo. Actually in Albania they are trading brands like: Winston, Camel, Winston XStyle.