PIK Sh.p.k.
Representative: Alban Fejzaj
Membership: Big Business
Address: Rr. Pjetër Bogdani, Nr. 37, Tirana
Contact: [email protected]
Website: https://www.pik.al
Business Sector: Advertising & Graphic Design;Communications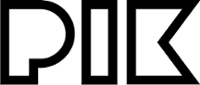 Overview: Advertising and communication agency offering 360' integrated communication solutions covering everything ranging from strategic consulting and creative services, design and execution of awareness/ communication campaigns, graphic design, Brand identity development and positioning. Event management, PR services, Media planning and Media buying, Web design & Development and Digital management, Digital marketing and more. Strong practice in working with public sector institutions, NGOs and private sector companies. Fully committed to quality and innovation capable of inventing, planning, building and exceeding customers and partners' expectations.