Philip Morris Albania Sh.p.k.
Representative: Lorent Gordi
Membership: Premium
Address: Rr. Murat Toptani, Qendra e Biznesit Eurocol, Kati 10, Tirana
Contact: [email protected]
Website: https://www.pmi.com
Main Business Activity: Sales of Philip Morris Products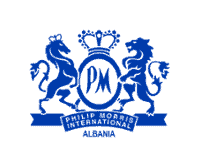 Company Overview: Philip Morris International is a leading international tobacco company, with products sold in over 180 markets around the world. The company has devoted to transformation as we develop smoke-free alternatives to cigarettes. Our conventional portfolio is led by Marlboro, while since 2014, our innovative tobacco heating system IQOS is available in over 50 markets globally.