LinkAcross
Representative: Jeff Barret
Membership: Small Business & NGOs
Address: Kompleksi Fiori Di Bosko, Kulla 1, 194, Tirana
Contact: [email protected]
Website: https://www.linkacross.org
Main Business Activity: Consulting-Business, Consulting-Legal Services.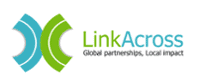 Company Overview: LinkAcross's mission is advancing economic, healthcare, and community development in the Balkans by linking local and global partners. In all our work we seek to address development challenges in a holistic manner, recognizing, for example, that poverty is more than just the absence of money and health is more than just the absence of disease. We collaborate with a variety of partners to accomplish our mission, including public institutions, aid agencies, embassies, businesses, non-profits, faith communities, and individual volunteers and donors.