Lajthiza Invest Sh.a.
Representative: Thanas Siveri
Membership: Patron
Address: Lajthizë, Njësia Administrative Qafë Mali, Fushë-Arrëz, Pukë
Contact: [email protected]
Website: https://www.lajthiza.al
Main Business Activity: Production, Packaging, Trading of Natural Mineral Water "Lajthiza"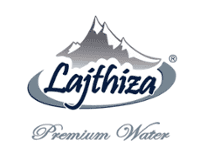 Company Overview: Lajthiza Invest SH.A. was established in 1999 in the Municipality of Qafë-Mali, in Lajthiza village, Pukë. This is a deep mountainous area where the plant rises about 1000 m above the sea level. Lajthiza water sources from Roshi mountain in the height of 1600 m above the sea level. The investment consists of a Plant with an area of about 1200 m2, with ultra-modern technology, new machines and filling line. With working environment according to EU standards.