HATFINANCE – Ardiola Huta
Representative: Ardiola Huta
Membership: Small Business & NGOs
Address: Rr. Abdi Toptani, Torre Drin, Kati 2-të, Nr. 22/1, Tirana
Contact: [email protected]
Website: https://

[email protected]

Main Business Activity: Audit, Financial Services. Legal Audits and Assurance; Accounting & Taxation; Business Development & Risk Management.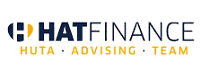 Company Overview: HATFINANCE focuses in customers specific needs through a variety of services in auditing, taxation, business advice and bookkeeping. Our experienced professionals understand very well customer expectancy and offer proper solutions for a sustainable development.