GREEMED Medical Solutions
Representative: Adil Cani
Membership: Big Business
Address: Rr. Ramazan Demneri, Nd. 1, H. 13, Nj.Bashkiake Nr. 5, 1002, Tirana
Contact: [email protected]
Website: https://www.greemed.eu
Main Business Activity: Medical Solutions. Import-export of medical & surgical equipment.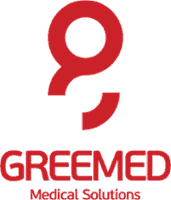 Company Overview: GREEMED Medical Solutions was founded in 2009 with the clear mission of adding value to the healthcare sector as a professional supplier of medical & surgical equipment/ instruments/ models/ medical disposable items, and recently, medical treatment equipment. GREEMED has been the market leader in this field for 12 years due to its collaboration with superior international brands such as Erbe-Elektromedizine, Vygon SA, Villard Medical, and Medi-Globe Group, as well as its commitment to providing innovative services and technology. GREEMED is committed to improving and supporting Albanian medicine by providing the highest level of treatment in the Albanian health sector.