Europetrol Durrës Albania Sh.a.
Representative: Frident Kuqi
Membership: Patron
Address: Blv. Zhan D'Ark, Pall. 5, 1/1, Tirana
Contact: [email protected]
Website: https://www.europetrolalbania.com
Main Business Activity: Petroleum Products' Wholesale, Petrol Stations, Gas Trading, Construction, Bar-Restaurants, etc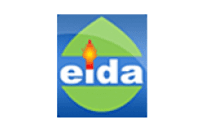 Company Overview: Europetrol Durrës Albania (EiDA) is the largest hydrocarbon company in Albania. Since 2000, EiDA has been the one of the first oil importer in Albania. Over the years, EiDA became the country's leading oil hardening company, developing its technology and cooperating with hundreds of large Albanian and foreign businesses.