EGNATIA Group Sh.a.
Representative: Rigels Balla
Membership: Patron
Address: Rr. Panorama, Kulla e Biznesit (prapa Shkollës Harry Fultz), Kodi Postar 1016, Tirana
Contact: [email protected]
Website: https://www.hysenbelliugroup.com
Main Business Activity: ne and Other Alcoholic Drink's Production. Construction Sector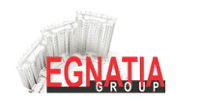 Company Overview: Egnatia Group sh.a. started its activity in 2002 with the production of Egnatia wine in a winery equipped with modern technology equipment and high production capacities, located in the city of Elbasan. Later on, in 2010, the company expanded its activities in the construction sector with the construction of residential and commercial complexes in Tirana and Elbasan. Egnatia Group is proud to provide its customers with highest quality standards of products and services meeting the latest EU standards.