Coca-Cola Bottling Shqipëria Sh.p.k.
Representative: Luigi Verardo
Membership: Patron
Address: Rr. Kombëtare Tiranë-Durrës, Km. 5, Kashar, P.O. Box Nr. 2939 Posta Qendrore, Tirana
Contact: [email protected]
Website: https://www.ccbs.al
Business Sector: Food and Beverage Production;Food and Beverage Trade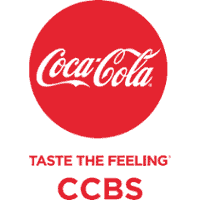 Overview: Coca-Cola Bottling Shqipëria sh.p.k. (CCBS). operates in Albania since 1994 when it was produced the first Coca-Cola bottle in Albania. Through the production chain and the local business network, there was built an organization with more than 300 employees in its structure. Considering the size and distribution network, CCBS represents one of the main pro-active actors for the developing of the Albanian economy. Coca-Cola Bottling Shqipëria (CCBS), operates in the market as the only official bottling partner in Albania and as part of the Coca-Cola system.