Bozgo Sh.p.k.
Representative: Tritan Bozgo
Membership: Big Business
Address: Rr. Pavarësia, Km. 3, Yrshek, Tirana
Contact: [email protected]
Website: https://www.bozgo-al.com
Main Business Activity: Import-Export and Distribution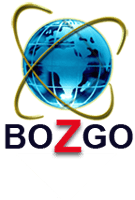 Company Overview: Bozgo Sh.p.k. is a trading company established in 1991. The company operates in the distribution field and they are exclusive distributor for 24 prestigious companies in the food industry (Even for the ready product even for the row materials for the food industry) chemical & cosmetics industry and also the International transport mostly for the Eastern Europe licensed since 1993.