Bereqet Sh.p.k.
Representative: Ali Onat
Membership: Big Business
Address: Rr. Sabaudin Gabrani, Godina Nr. 8, Tirana
Contact: [email protected]
Website: https://www.bereqet.com
Business Sector: Bar, Restaurants, Catering;Food and Beverage Production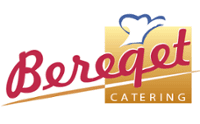 Overview: Bereqet Sh.p.k. began its activity in 2007. With a 11-year experience in the catering market, Bereqet has 5 production centers and distributes food in more than 21 institutions. They are opened to changes and very respected in the market. Their goal is to be successful in the market, to meet customer needs, while retaining high quality with contemporary technology and service.