Artinel 95 Sh.p.k.
Representative: Ariana Berberi
Membership: Big Business
Address: Rruga Vorë - Fushë Krujë, Nd. 23. Muçaj, 1032 Vorë, Tirana
Contact: [email protected]
Website: https://www.artinel.al
Main Business Activity: Sale of New and Preowned Personal and Commercial Vehicles, Genuine Spare Parts and Service for Several Brands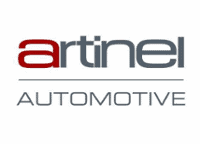 Company Overview: Artinel 95 Sh.p.k. is the official representative of Kia Motors, Suzuki Motor, SsangYong Motor and Mahindra Motor in Albania, enabling a wide range of vehicles, services and accessories for these brands.