AON Sh.p.k.
Representative: Fatjon Hysa
Membership: Big Business
Address: Autostrada Tiranë-Durrës, Km. 8, Kashar, Tirana
Contact: [email protected]
Website: https://www.aon.al
Main Business Activity: Power Equipment, Power Systems. Distribution, installation, Commissioning and Service of Power Systems. Aftermarket and Spare Parts of CUMMINS G-Drive units.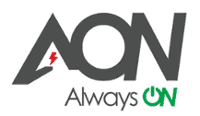 Company Overview: AON SHPK is a professional company in Albania and Kosovo, established to meet market demands and provide power solutions, through power equipment for generation, protection and optimization of energy. They are official distributors of CUMMINS POWER GENERATION, one of the most famous and quality manufacturers in the world for diesel engine-generators, with G-Drive CUMMINS engines and STAMFORD Alternators.