ALOSYS COMMUNICATIONS S.R.L.
Representative: Florian Toma
Membership: Big Business
Address: Rr. Ismail Qemali, 1, Ap. 42, Tirana
Contact: [email protected]
Website: https://www.alosys.it
Main Business Activity: Telecommunications. ICT, Cyber Security & APP. Smart City. Big Data, Data Analysis & Services.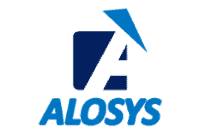 Company Overview: Alosys Communication is an international provider of Managed Services, specialized in the ICT sector. They are the Owner of "YOU KEY" - APP and the official reseller of the mobile security world leader system, Kaymera. Their products enable large data flows management, offering a complete control, reporting and analysis of them.