Working Breakfast with William Remington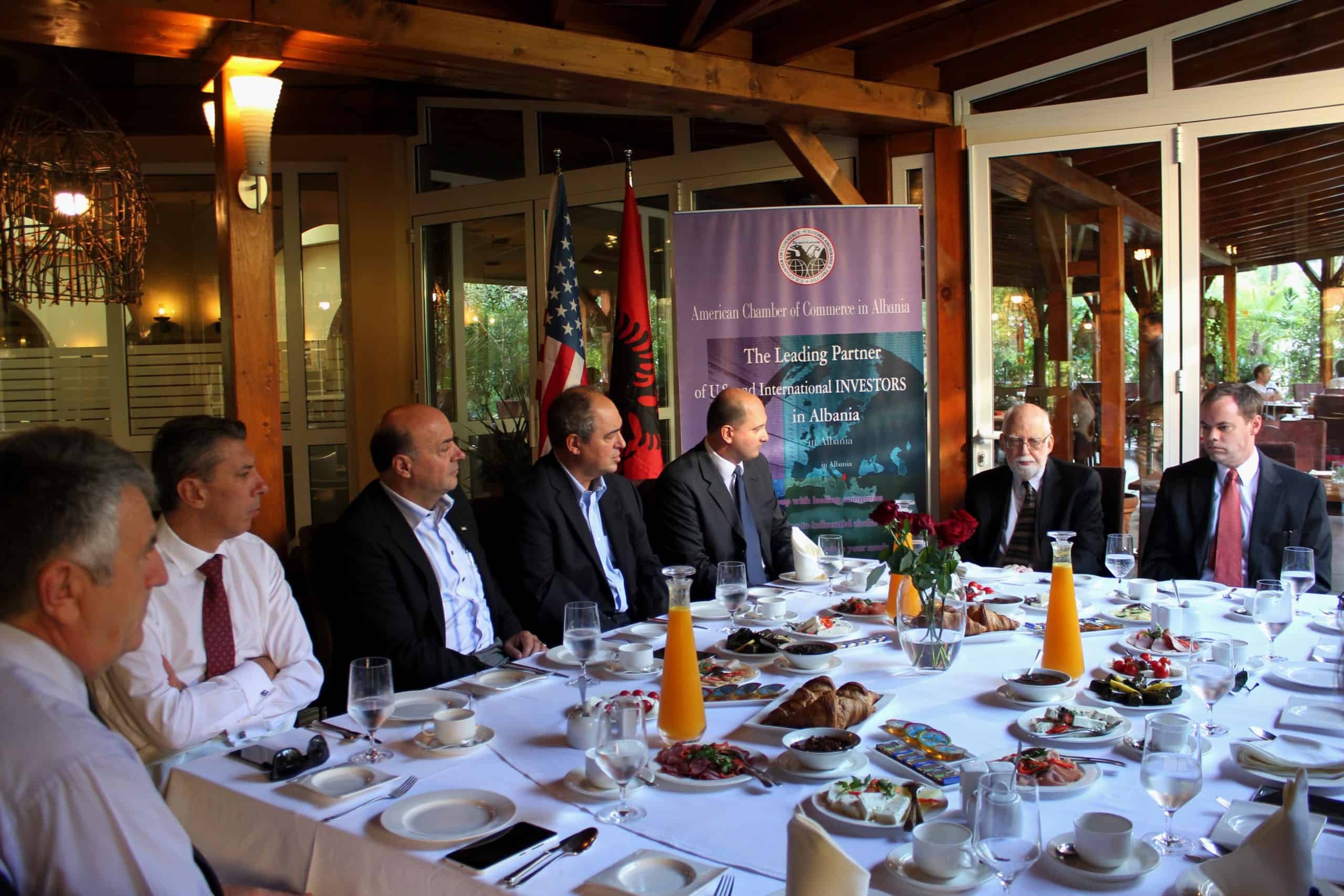 The Board of Directors of the American Chamber of Commerce met today with Mr. William M. Remington,  the Associated Director of Revenue Advisory Program at the Treasury Department, who came to Albania as a request of the Prime Minister to assist the Albanian government on fiscal issues . The meeting was focused mainly on fiscal policies, the way of their implementation, the impact to the state budget and to the business activity. The Board of the American Chamber informed Mr. Remington with the work that this organization has done over the years, to influence in the process of drafting laws and fiscal policies and then to require a fair and rigorous implementation of them.
Mr. Remington has been also informed on the lobbying process of the Tax & Legal Committee for the sensitive issues regarding the legal changes that affect business life. Regarding the last reform against informality and the changes in the Fiscal Package for 2016, Mr. Remington received comments by the AmCham President, Mr. Mark Crawford and the Chamber's Directors, who represent consulting and auditing companies, part of big businesses in the country.
The fight against informality is a process supported by AmCham, but it should be treated as a reform and not remain just a campaign. Businesses should be treated equally and the amount of penalty must be proportionally to the level of the businesses. The AmCham representatives have expressed their opinions that the reforms must be pursued in parallel with a detailed plan and competent people, because the professional training of the tax inspectors is nor at the expected levels. The tax administration should invest more in the growth and development capabilities and should not be a victim of frequent changes and staff movements.
The Board of the American Chamber discussed also for the process of drafting laws and instructions, requiring the government to be more informative toward the business. The new laws and instructions need the necessary time for discussions so that the businesses get familiar to them, because they often serve to create confusion.