CEO Forum Lunch with U.S. Ambassador, Mr. Donald Lu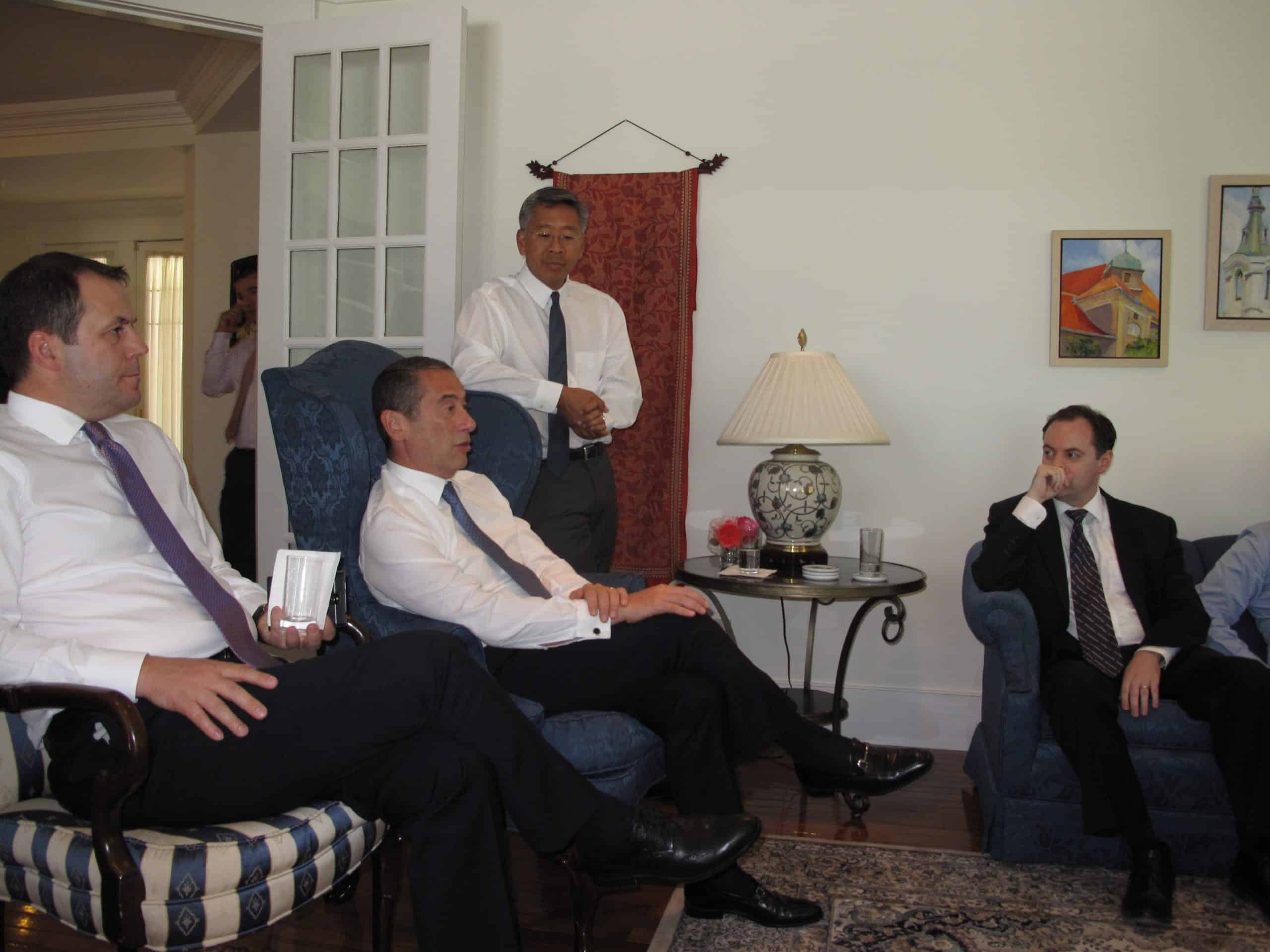 The CEO Forum of the American Chamber of Commerce was hosted today by the American Ambassador, Mr. Donald Lu, at his residence, for a working meeting focused on the central issues of the financial markets. CEOs from the banking sector, accounting and auditing studios, and legal studios engaged in cordial conversation with Ambassador Lu and with each other, discussing important aspects of their business, as well as issues related to the regulatory system, changes in the legal framework, and the impact of the Greek financial crisis on Albania.
The lunch served as a networking meeting to introduce Ambassador Lu to a most important group of the American Chamber, the CEO Forum, which consists of the chief executives of some of the largest and most well-known companies in the country, and which serves as an important pillar for guiding and coordinating the lobbying efforts of the American Chamber.