AmCham speaks with the Executive Director of AIDA on the foreign investments in Albania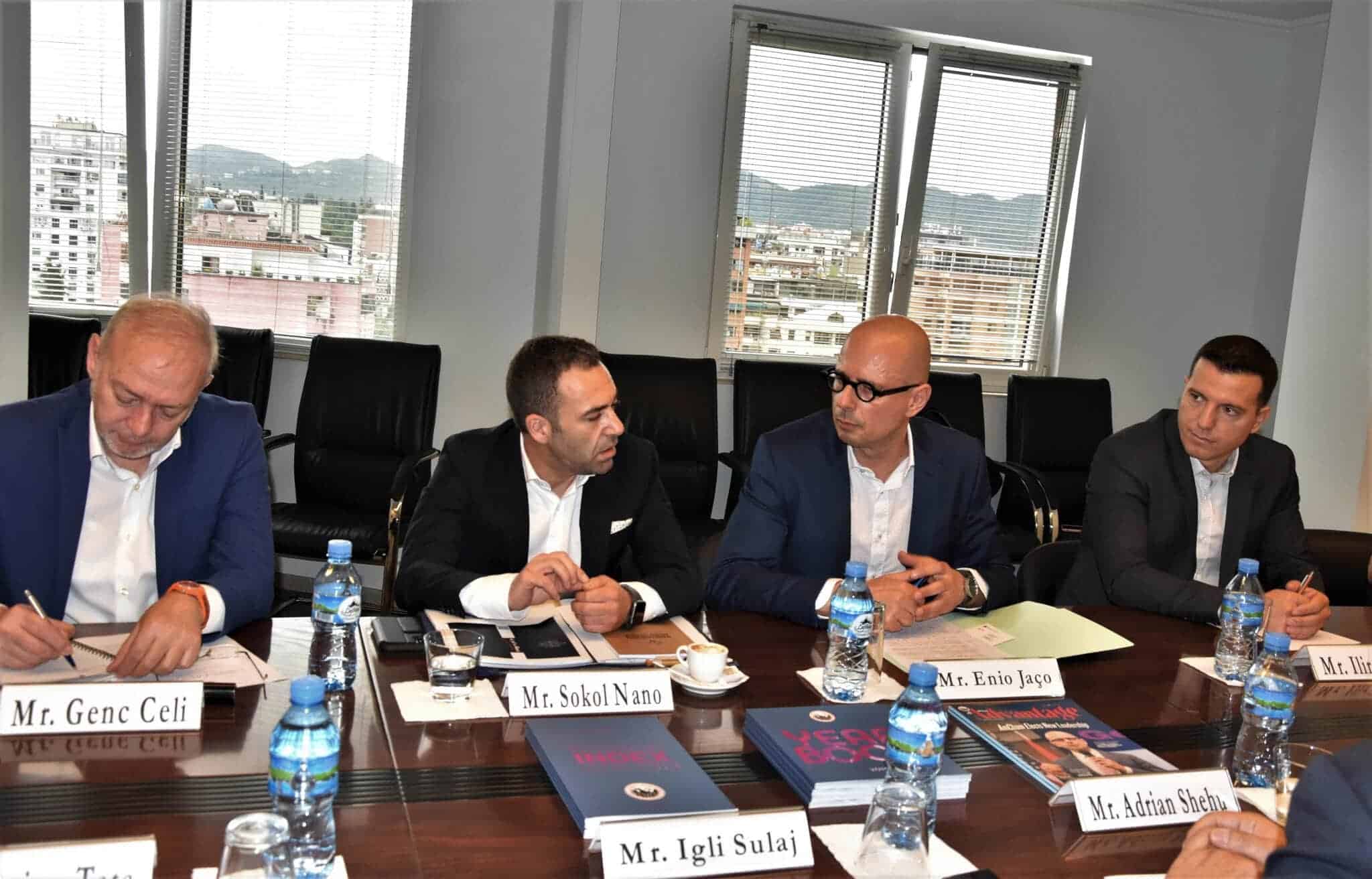 AIDA is the first government website/portal that aims to introduce Albania to Foreign Investors. AmCham understands the importance of this service and today held a meeting that introduced the Executive Director of AIDA, Mr. Sokol Nano with the representatives of the Board of AmCham and the Investment & Trade Committee. The meeting focused on the best ways of cooperation between AmCham Albania and AIDA to create a clear vision of the current situation and the necessary steps investors who want to invest in Albania need to take. In addition, part of the discussion was the need for support in terms of information provided and the implementation of existing procedures.
Mr. Enio Jaço, President of AmCham requested this cooperation to focus on the new unified investment law as a joint effort to finalize a law that strongly supports foreign and domestic investments, as well as regional co-operation that helps with the development of a unified market for investors.
This was a constructive meeting that touched on the fundamental issues that investors go through today and the specifics of AIDA's strategic investments, including the work that AIDA has done so far towards this goal. Mr. Sokol Nano emphasized important strategic projects in tourism and the role of their development over the next ten years as well as the premise for sustainable development in the fasonery and automotive industries.
The Director of Investments of AIDA Mr. Genc Çeli, who was present at the meeting, explained to the AmCham representatives the work that AIDA is doing based on the current Law on Strategic Investments, the current restructuring of AIDA and the online portal being opened, as well as the role of AIDA in the regional co-operation. Mr. Çeli explained that there will not be a common law for the regional countries that will unify a regional market, but every country will create coordinated laws and procedures that will facilitate this cooperation.
The Chair of the Investment and Trade Committee, Mr. Adrian Shehu focused his speech at the importance of the creation of a unified platform with AIDA, given that AmCham and AIDA have a common purpose based on their engagement and activities that aim to increase foreign investments in the country.