AmCham holds the first Digital Business Committee meeting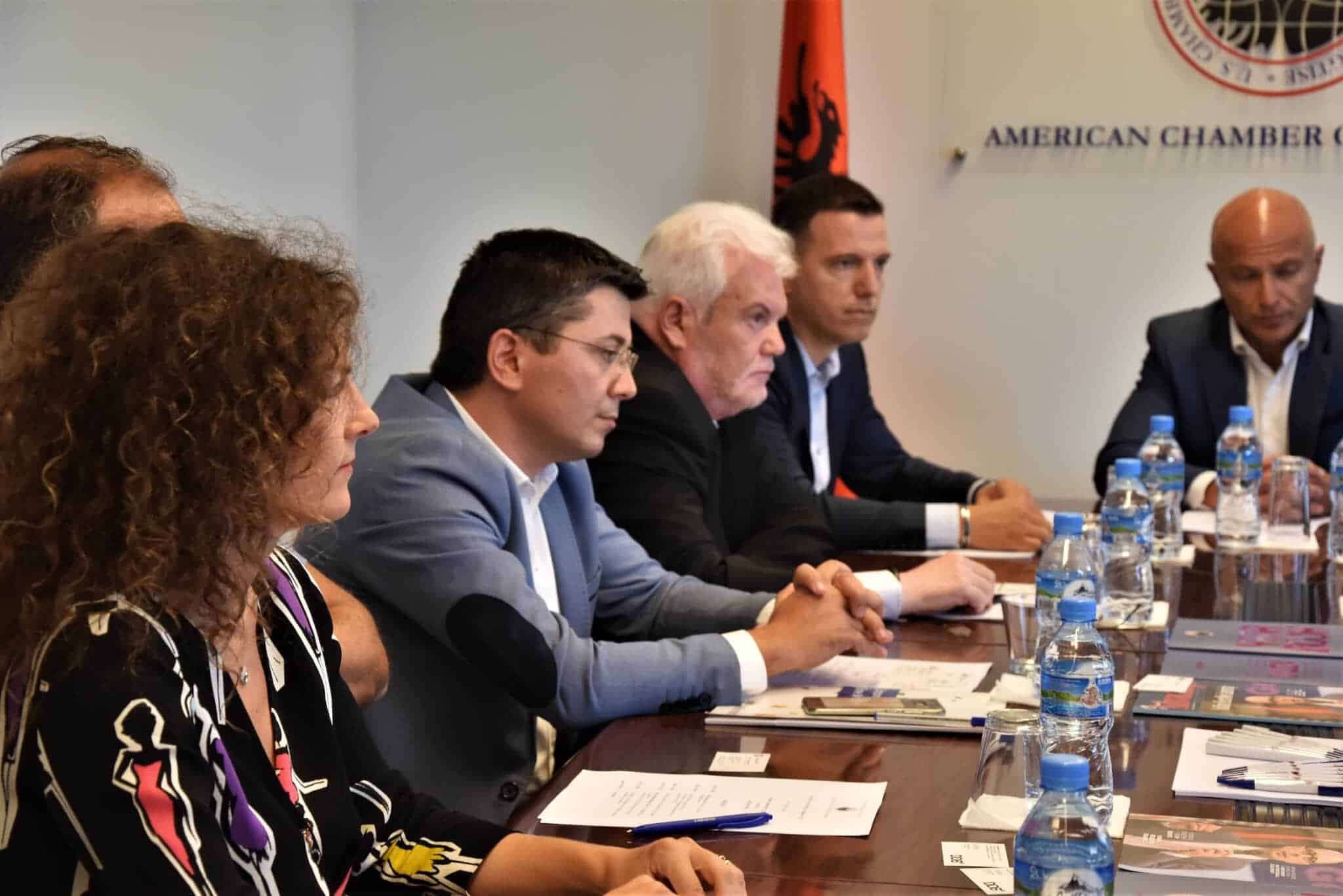 The Digital Business Committee held its first meeting in what will be an important journey of helping AmCham members be better citizens in today's digital society. The Digital Business Committee started its work by focusing on the main issues that effect the Tech industry and that prevent it from adding the most value in our business ecosystem.
During his opening remarks, AmCham President, Mr. Enio Jaço valued the great role digitalization plays in a competitive economy and the opportunity this Committee has to become an inter-member conduit of technology trends and know-how. "We speak of our digital future however that future is now," said President Jaço, encouraging the Committee to address precisely the topics that give life to tangible digital opportunities for AmCham members.
The Chairman of this Committee, Mr. Achilleas Kanaris described the need to establish digital platforms that will educate youth and other groups that make up Albania's human capital, on the latest technology and adaptation. Mr. Kanaris asked that all the members present in the group come up with what is most important to them and where the committee work should focus on in order to create the digital awareness needed within our business community.
AmCham Executive Director Mr. Ilir Trimi, emphasized that it is important that the DBC's strategy and draft plan of activities that will result from it, are based on the three pillars on which the work of AmCham is based on which are advocacy, networking and professional development.