AmCham Albania celebrates the 242nd Independence Day of America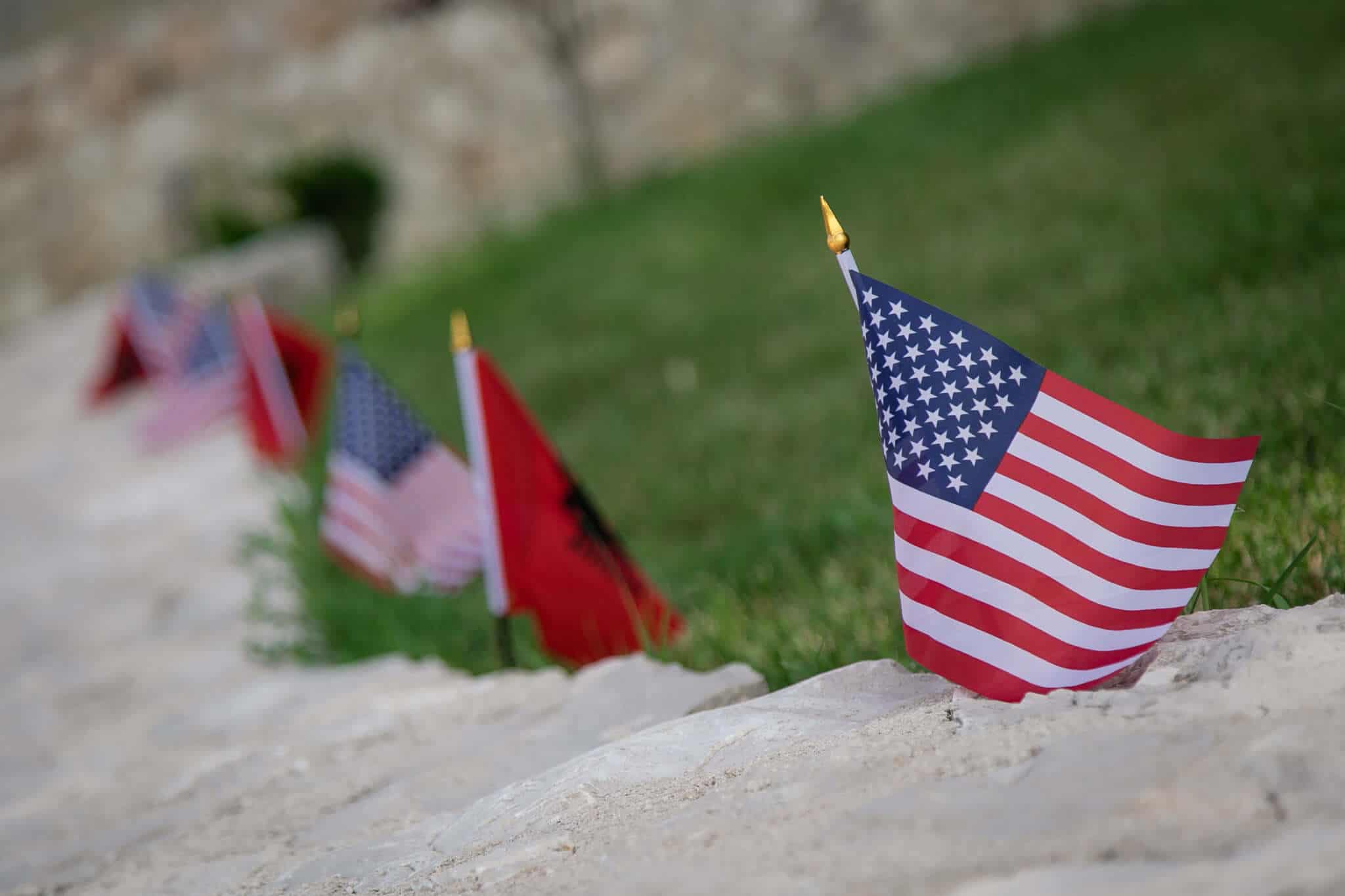 AmCham Albania celebrates the 242nd Independence Day of America
The American Chamber of Commerce celebrated the 242nd U.S. Independence Day with an event that brought together our members, the American community in Albania, the personnel of the U.S. Embassy, representatives of the various U.S funded programs, such as YES, Fulbright and others, as well as key stakeholders. His Excellency, Ambassador Donald Lu, an ever-present guest in these events and supporter of the Chamber took the opportunity to thank all the Albanians that have him during this journey in Albania.
"It is the fourth time that I attend this event. For my family and I, it is a great pleasure to be here and we enjoy it a lot"- said Ambassador Lu, expressing special thanks to the Executive Director and staff of AmCham for the perfect organization of the event.
Speaking about the liberty as one of the most important values to America and Americans, Mr. Lu cited a famous quote of Rosa Parks, who refused to give up her seat on the bus: 'I would like to be known as a person who is concerned about freedom and equality and justice and prosperity for all people.'
The President of the AmCham Board, Mr. Mark Crawford, while thanking the executive staff for the leadership and work they do, focused in his speech on the great job that the organization continuously also does to change the business climate in the country through a great job to change the economic politics.
"We have changed our [U.S.] Constitution 27 times and during my last year as the President of the Board we are working with other AmChams to change the law that taxes the U.S. living abroad, and, thus, we are helping the Americans, who live in Albania"- said Mr. Crawford.
The Independence Day celebration has traditional elements that mark it, however, this year, as to accommodate the fans of the 2018 World Cup, who took the time to celebrate with us, we broadcasted the Brasil- Belgium, soccer game. The event was spent in the fantastic music of the much-liked rock band "NA" and culminated with the spectacular show of fireworks.
The event was attended by close to 900 guests and its organization was made possible by the generous support of all our sponsors, whom the Executive Director, Ms. Enida Bezhani, thanked whole-heartedly.