CEO Forum Lunch with U.S. Ambassador, Mr. Donald Lu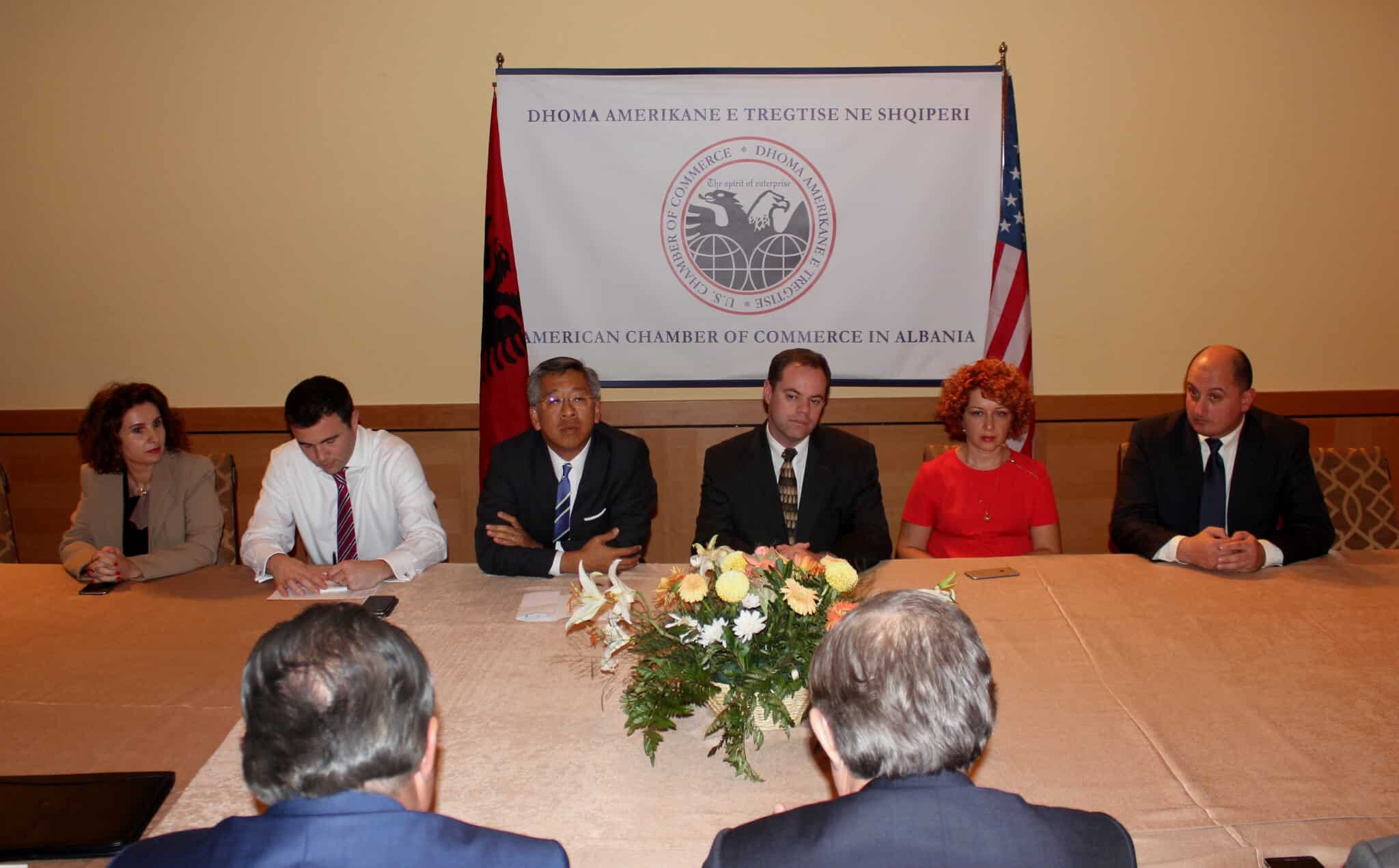 The American Chamber of Commerce organized a Business Lunch with the US Ambassador in Tirana, Mr. Donald Lu and representatives of its sustaining member businesses from the Production and Construction industries. The meeting focused on the latest developments in these sectors, and how AmCham businesses perceive the campaign against informality, changes in the Fiscal Package, and stimuli for development in these sectors and the economy of the country as a whole.
The attending representatives spoke openly with Ambassador Lu about their expectations from the government and its programs, and about what improvements they would like to see in service not only to their businesses, but also to the economic development of the country. Business pronounced their view in favor of fighting informality and asked for more effort to fight corruption and provide an effective system not only for inspections, but also for the correct, impartial application of tax and customs procedures. On the other hand, they expressed their opinion that after 25 years, it is time for the country to develop based on a medium-term and long-term economic program that emphasizes all of our human capacity and natural resource advantages.