Telelink Albania Sh.p.k.
Representative: Erton Graceni
Membership: Big Business
Address: Rr. Mujo Ulqinaku, Pallati Teknoproject, Apt. 6, Tirana
Contact: [email protected]
Website: https://www.tbs.tech
Main Business Activity: Information Technology. IT business Services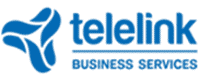 Company Overview: Telelink Albania is a subsidy of TBS group. TBS is an innovation powerhouse that enables people and organizations to adopt new technologies and explore their full potential in the digital world. They tap into a global talent and compelling next generation IT solutions to help transform digitally an seize new opportunities. Staying focused on the areas of system integration, connectivity, information security, cloud and data enables them to be the preferred technological advisor. By walking the extra mile and maintaining continuous improvement they establish long-lasting customer and partner relationships, based on trust and competence.