PricewaterhouseCoopers Consulting Sh.p.k.
Representative: Loreta Peçi
Membership: Big Business
Address: Rr. Ibrahim Rugova, Sky Tower, 9/1, Tirana
Contact: [email protected]
Website: https://www.pwc.com/al
Main Business Activity: Accounting, Financial, Tax, Technology and Legal Consulting, Auditing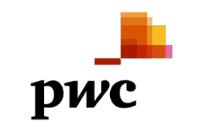 Company Overview: PwC established its presence in Albania in 2005. They are part of the PwC global network of firms - the world's leading professional services organisation, drawing on the knowledge and skills of more than 276,000 people in 157 countries. As elsewhere in the world, PwC in Albania uses the benefit of its hand-on experience to provide a strong level of local understanding and support, in accordance with the international professional standards of the PwC worldwide organisation. The clients of PwC in Albania are key players in the Albanian market, leading Albanian and international companies.