Net-SFS Kreston Sh.p.k.
Representative: Rezar Llukaçej
Membership: Small Businesses & NGOs
Address: Rruga Muhamet Gjollesha, Godina Qendra Tregtare Ring, Shkalla 2, Kati 6, Ap.6, Tirana
Contact: [email protected]
Website: https://www.net-sfs.al
Main Business Activity: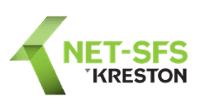 Company Overview: Net-SFS is a business consulting services provider with careers available in Financial Services, including Accounting, Tax and Auditing Services, Employee Management Services, including Benefits & Insurance, and a wide range of other consulting services. Net-SFS, with a very professional staff aims to offer services of a high standard quality, as well as dynamic and market oriented ones. Net-SFS is member of Kreston International / a global network of Independent accounting firms.