MRDC International Foundation
Representative: Charles Linderman
Membership: Small Businesses & NGOs
Address: Rr. Ilo Mitke Qafëzezi, Nr. 3, International Hospital, Tirana
Contact: [email protected]
Website: https://www.mrdc-int.com
Main Business Activity: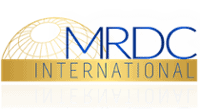 Company Overview: Founded in 2000 as a medical service provider, MRDC is one of the few organizations which have adopted a self-sustained Not-For-Profit model. Providing medical services to the international, NGO's and diplomatic community, we raise the funds necessary to improve our infrastructure and serve the community. Headquartered in Albania, we partner with the most prestigious Embassies, Missions, and Industries in Albania, Kosovo, Kenya, and South Sudan. The Albanian Desk provides a wide range of services from Remote Medical support for major industries, to assuring the International Standard of medical for the international/diplomat. The proceeds go to children's issues, Leukemia treatment facilitation, and orphanage support.