Korsel Sh.p.k.
Representative: Maksim Fejzulla
Membership: Patron
Address: Blvd. Gjergj Kastrioti, ish Kryqi i Kuq, Korçë
Contact: [email protected]
Website: https://www.korsel.al
Business Sector: Cleaning Services;Construction;Energy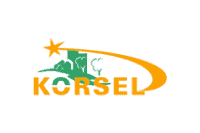 Overview: Founded about 21 years ago, Korsel Sh.p.k. has always been in the forefront of development and innovation within the waste management industry. Named after the cooperation of one the initial of Korca and Thessaloniki (Selanik) the business was first involved in developing the infrastructure of poor cities and villages in Albania. Now, they moved forward and are proud to be leading waste management and be ready to integrate their service to the recycling and processing waste material.