KESH Sh.a.
Representative: Ergys Verdho
Membership: Patron
Address: Rr. Viktor Eftimiu, Blloku Vasil Shanto, Tirana
Contact: [email protected]
Website: https://www.kesh.al
Main Business Activity: Production, Trading and Supply of Electricity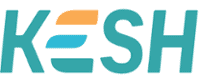 Company Overview: Albanian Power Corporation is established and organized as a public joint stock company. KESH j.s.c is the largest public power producer in Albania with an installed power capacity of 1,350 MW. Company is licensed for the activity of production, trading and supply of electricity.