JUBICA Sh.p.k.
Representative: Ndoc Kulla
Membership: Big Business
Address: Rruga Sami Frashëri, Nr. 39, Pallati 19, Kati 2, Tirana
Contact: [email protected]
Website: https://www.jubica.al
Main Business Activity: Construction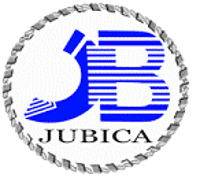 Company Overview: JUBICA Sh.p.k. was established in 1994 as a company with limited liability the subject of which is "to work in construction field". From the foundation till now the company has constructed roads, bridges, civil constructions, water-supplies and sanitation, fabrication of construction material, electrical lines, etc. Most of the undertakings have been with the public sector and as Subcontractor in large infrastructure projects. During these years the company has employed experienced, qualified and skillful staff composed of different areas of engineers with a long expertise.