IntelyCare Albania
Representative: Fatos Xhabrahimi
Membership: Small Business & NGOs
Address: Blv. "Bajram Curri", ETC, Kati 10, Tirana
Contact: [email protected]
Website: https://www.intelycare.com
Main Business Activity: Information Technology. Software Engineering Company.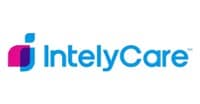 Company Overview: Information Technology (IT) Services & Products. They create software products and provide support services. Design, creation, maintenance of mobile applications. Intermediary of any commercial service, including but not limited to those related to the granting of mediation of healthcare services.