GLOBAL CUCINE PROFESSIONALI SH.P.K.
Representative: Ardian Avdiaj
Membership: Big Business
Address: Autostrada Fier-Lushnje, Km. 5, Kolonjë, Lushnje
Contact: [email protected]
Website: https://www.globalcatering.al
Main Business Activity: Food Service Equipment. Catering equipment manufacturers. Catering equipment suppliers.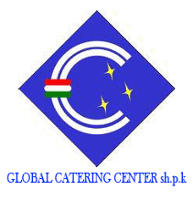 Company Overview: Since 10 years, the Global Catering Center has been working in the Albanian market and in the Balkans, designing and implementing professional kitchens for hotels, pastries, catering and laundry services, ranging from comprehensive design to practical design, electrical, plumbing and gas design, assembly, certification, commissioning of equipment, description of use and operation. In addition, they also offer a line of professional detergents widely used in kitchens, factories, warehouses, hospitals, schools, workplaces etc., produced in Italy and certified by European standards. In addition to the above, they also have spare parts for their customers' warranty, and they are the exclusive distributors of certain Italian companies that manufacture spare parts for professional equipment.