DHL International (Albania) Ltd.
Representative: Qirjako Koçollari
Membership: Patron
Address: Autostrada Tiranë-Durrës, Km. 8, Tirana
Contact: [email protected]
Website: https://www.dhl.com
Main Business Activity: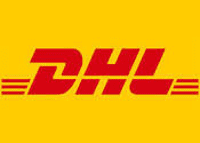 Company Overview: DHL is the leading global brand in the logistics industry. Our DHL family of divisions offer an unrivalled portfolio of logistics services ranging from national and international parcel delivery, e-commerce shipping and fulfillment solutions, international express, road, air and ocean transport to industrial supply chain management. With about 380,000 employees in more than 220 countries and territories worldwide, DHL connects people and businesses securely and reliably, enabling global trade flows. With specialized solutions for growth markets and industries including technology, life sciences and healthcare, energy, automotive and retail, a proven commitment to corporate responsibility and an unrivalled presence in developing markets, DHL is decisively positioned as "The logistics company for the world". DHL is part of Deutsche Post DHL Group. The Group generated revenues of more than 61 billion euros in 2018.