Basha Capital Group Sh.p.k.
Representative: Redjan Basha
Membership: Small Business & NGOs
Address: Rr. Themistokli Gërmenji, Kati 2, Tirana
Contact: [email protected]
Website: https://www.bashagroup.al
Main Business Activity: Investment Company. Commercial Activity. Consultancy. Energy Sector. Real Estate.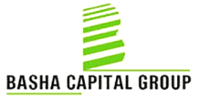 Company Overview: Basha Capital Group sh.p.k. invests in high-performing, high potential companies, in sectors such as Energy, Infrastructure, Logistics, Financial etc. The main focus of the Group is in the development of large projects in the Western Balkans. Basha's portfolio consists of the following companies: • Abkons: Multinational Management Consulting Firm (Albania, Kosovo, Serbia, N. Macedonia, Montenegro); • Albanian Financial Institution: Financial Institution (Albania); • Basha Retail and Distribution (BRD): Distributing/ Wholesale/ Retail Trading and Logistic Services (Albania).