Bajrami-N Sh.p.k.
Representative: Nazif Bajrami
Membership: Patron
Address: Labinot Fushë Xibrakë, Rruga Elbasan-Xibrakë Km. 13, ZK 3864, Elbasan
Contact: [email protected]
Website: https://www.bajrami-n.com
Main Business Activity: Construction and Civil Engineering. Production and Sale of Construction Materials. Import-Export. Transport.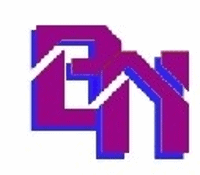 Company Overview: BAJRAMI-N Sh.p.k., established in 1997, is a company with production activities in Elbasan and perform construction and civil engineering activities in Albania. The company owns a place for sale of construction materials, a site for production of construction materials of different nature, concrete production plant, asphalt plant, specific tools intended for civil works, various transport machines, etc. The company is highly profiled in the construction and civil engineering activity, with different volumes of work financed by public funds (through public procurement procedures), or private investors. Its portfolio includes the construction of residential buildings, construction & restructuring of roads, hospitals and schools.