Albsolution Sh.p.k.
Representative: Julian Begolli
Membership: Big Business
Address: Kashar, Kompleksi Tirana Industrial Park, Godina 27, Tirana
Contact: [email protected]
Website: https://www.albsolution.al
Main Business Activity: Distributor of Professional Cleaning Products & Materials of Hygiene in all Industries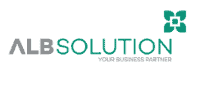 Company Overview: Albsolution Sh.p.k., a subsidiary of Albpastrim since 2011, now operates independently in distribution, focusing on the sale of cleaning products and materials that adhere to international standards in order to satisfy customers. of high-quality cleaning and disinfection products for use in hotels, restaurants, buildings, the food industry, and healthcare facilities. They provide eco-friendly products that are tailored to the requirements of various environments such as buildings, hospitals, offices, tailoring, gyms, hotels, and bar-restaurants. Long before they hit the market, all products are subjected to extensive and intensive application testing - Only in this way, they can offer their customers with the highest level of application quality and security.