ABCom Sh.p.k.
Representative: Agar Perez Valer
Membership: Patron
Address: Mëzez, Pasuria me Nr. 8/28, Zona Kadastrale nr. 2679; Kashar, Tirana
Contact: [email protected]
Website: https://www.abcom.com.al
Main Business Activity: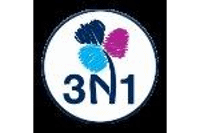 Company Overview: ABCOM is the first service provider, that has implemented digital technology in Albania and is innovative in providing services of high digital quality, based on the latest technologies such as cable, optical fiber, ADSL, ADLS 2+, Wireless, phone cards, etc. ABCOM based in Tirana operates through its independent network of fiber, copper and wireless broadcasts, covering over 75% of the territory of Albania: Shkodra, Durres, Elbasan, Berat, Fier, Kavaje.Vlore, Pogradec, Lushnje, Korce, Peqin, Orikum, Kruje, etc.