Business Forum with PricewaterhouseCoopers (PwC) Albania about Changes in the Fiscal Package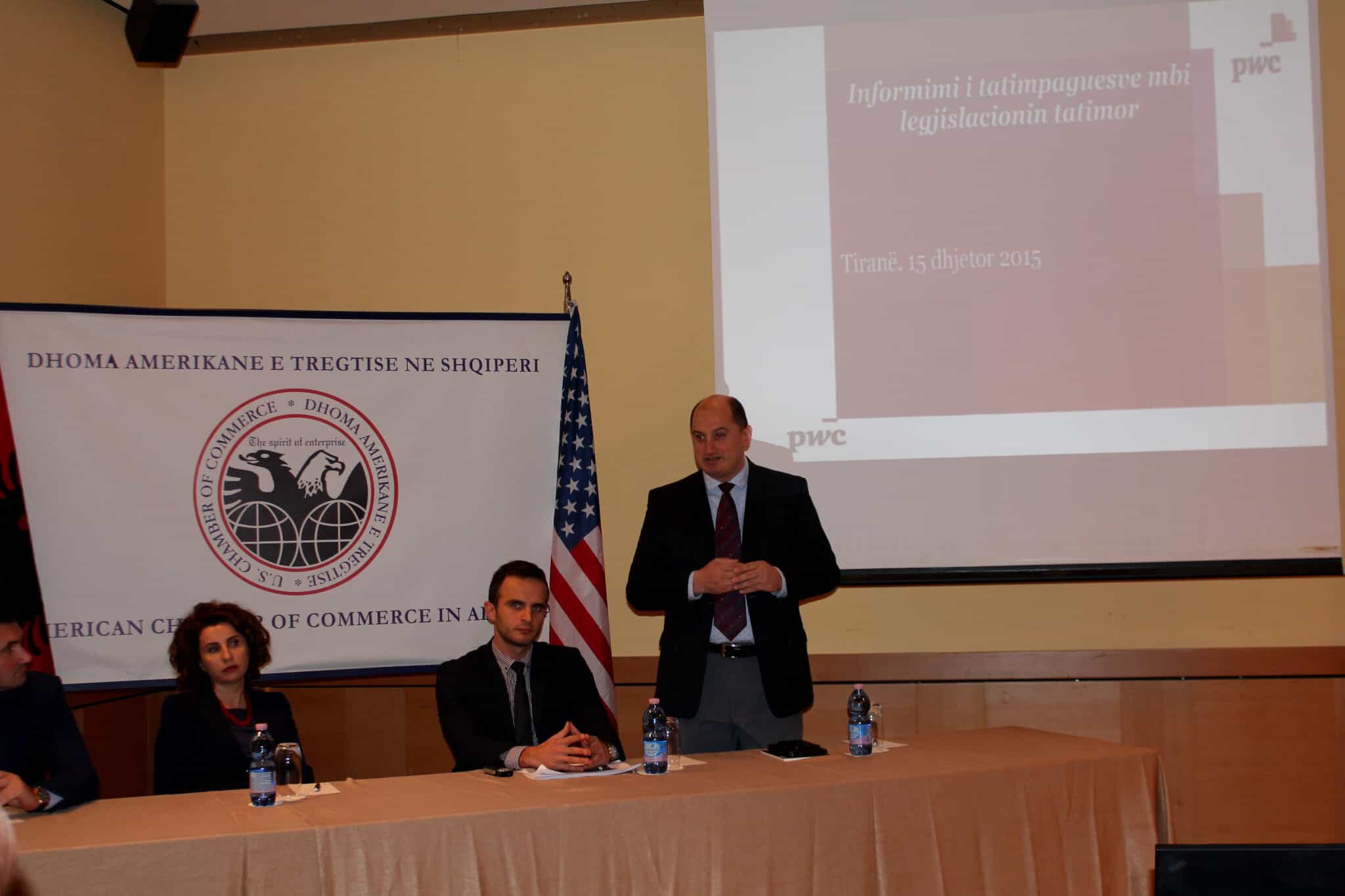 AmCham and PricewaterhouseCoopers Organize a Business Forum about Changes in the Fiscal Package
The American Chamber of Commerce in Albania and PricewaterhouseCoopers (PwC) Albania organized a Business Forum on "Informing Taxpayers on Tax Legislation" that focused in training business about what they need to know about their relationship with the tax authorities from the moment of registering at the NRC (National Registration Center), until the time comes to close the business and deregister.
Experts from PwC explained in detail all key elements necessary for developing a business: the registration at the NRC, fiscal cash registers, issuing fiscal coupons and fiscal receipts in various approved formats, tax levels according to business size, and the steps to follow to close out a business.
The training was followed with great interest from a considerable number of AmCham members, who also expressed their need for similar training to continue in 2016. In her opening remarks, Ms. Loreta Peçi, Country Director of PwC Albania, talked about the importance of staying informed of changes in the tax legislation and procedures. This Forum is part of the PwC Albania initiative in collaboration with the government of Albania to inform businesses on these topics.